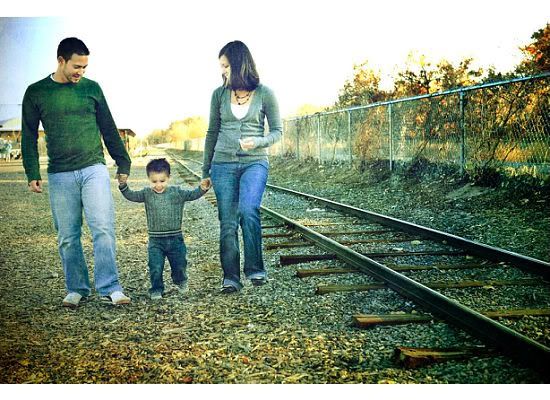 My name is Becky, I'm 23. Along with the other girls I would not have imagined life would have turned out the way it would. My original game plan was to finish school and move to Ecuador to teach. My first year in college I fell in love (or so I thought) with a guy who was very wrong for me. I spent all of my time with this guy and I ultimately ended up failing out after my first semester because of that. After finding out that this guy who I loved so much was cheating on me with 2 other girls I called it quits, only to find out a few weeks later that I was expecting his child. Life couldn't have been more confusing. We had attempted to work things out during the pregnancy (well, I had attempted) in the end we weren't meant to be, and that is a very VERY good thing.
On November 8, 2006 at 11:08 am I gave birth to my beautiful son Iden. I couldn't be happier. I love being a mom and watching him grow and learn. Regardless of how much I loved being a mom, being a single mom was harder than I expected. I was working at a daycare full-time making a ridiculously small amount. I cried alot and hoped that I'd find a great guy to love me and my son, it felt like that was just wishful thinking.
I dated a handful of guys that were also very wrong for me. Turns out I don't know how to pick guys for myself. Then in July of 2007 I was set up on a blind date. Thank you Lance and Antoinette for knowing a good guy when you see one. We met for dinner, when I saw him for the first time I knew that it was him, the One. From there things flew by. Some say we rushed into things but when you know you know. Phillip and I were engaged in October 2008 and we married 2 months later on December 21, 2008. Sometimes life seems perfect and we have had some huge bumps in the road but marriage is a work in progress. I can't see myself living a single day without him by my side or in my son's life.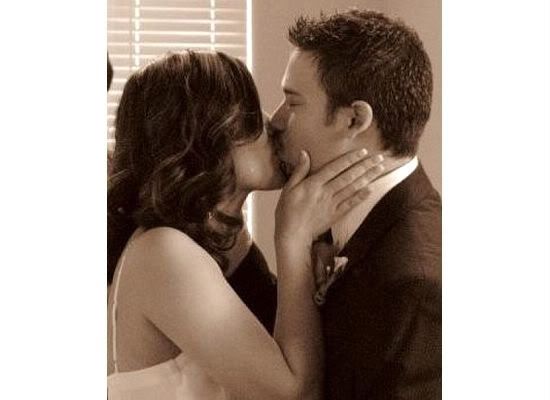 Iden is now 3 years old and Phillip and I have been married for a little over a year. I currently work 2 jobs, sometimes working over 60 hours a week. How is that possible? I don't even know. I try to focus on the fact that this is temporary. I want to have more babies one day and be a stay at home mom. I also want to go back to school one day. Its just not in the cards right now and thats okay. I'm proud of where I am.
We have gone through some other craziness since then and I am looking forward to catching you up on the good and the bad that we have been through. It has made us strong, it has made us a family, and it has made us trust in God even more.