I'm beginning a new baking adventure: Cookie Decorating.
Who can resist adorably decorated cookies?
As a pregnant mama... I can't resist them!
They are the perfect remedy for my sweet tooth!

I've tried a few sugar cookie recipes... some from Martha, some from BH&G, and even Williams & Sonoma, this recipe is mine and my husbands favorite so far! LOVE THEM! And on the plus side the recipe is super easy!


Here is the yummy recipe for some tasty sugar cookies!
Vanilla-Almond Sugar Cookies
3 c unbleached, all-purpose flour
2 tsp baking powder
1 c sugar
2 sticks unsalted butter
1 egg
1/2 tsp pure vanilla extract
1/2 tsp pure almond extract
Preheat oven to 350
Combine the flour and baking powder, set aside.
Cream the sugar and butter. Add the egg and extracts and mix. Gradually add the flour mixture and beat just until combined, scraping down the bowl (especially the bottom).
Roll onto a floured surface and cut into shapes. Place on parchment lined baking sheets and bake for 10-12 minutes. Let sit a few minutes on the sheet, then transfer to a cooling rack.
Decorate with Royal Icing!
I hope you love these cookies as much as my family did!



I need to give credit where credit is due:

I got the idea for these cookies here

The recipe from here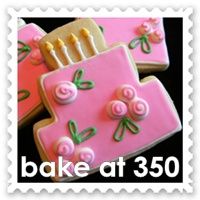 and I followed the tutorial for the icing here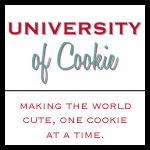 Have a wonderful week everyone!